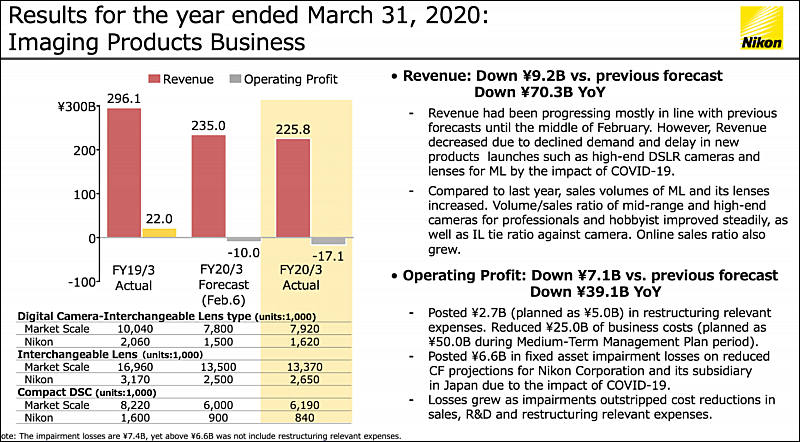 Sales in April and May decreased significantly YoY. Although economic activity is recovering in some areas, the business of luxury goods is expected to continue in a severe business environment for the time being, and the deficit for the second consecutive fiscal year is inevitable.
And instantly
Nikon Corporation announced on the 28th that it has reduced the total number of employees by 700 at its Southeast Asian factory as part of a structural reform of its imaging business centered on digital cameras. Staged from autumn 2019 to the end of March due to early retirement. The number of people is 500 in Thailand and 200 in Laos, which is about 10% of the employees at each site.
New rounds of cuts will come in June and July already.
Overall Nikons is going down not being able to compete with Canon and Sony in the tiny FF cameras niche market.
Multiple pros I talked with told that we can see two systems - Nikon and Panasonic, to go out of the market in late 2021. And it will happen very suddenly, as none of the companies want you to know that is coming to sell huge amoung of lenses stock they have now (Panasonic have around 5 months in February sales of stock in storage that dealers rejected to get, in May terms it is equal to almost 3 years of stock).