Example of X1 ear pads construction issue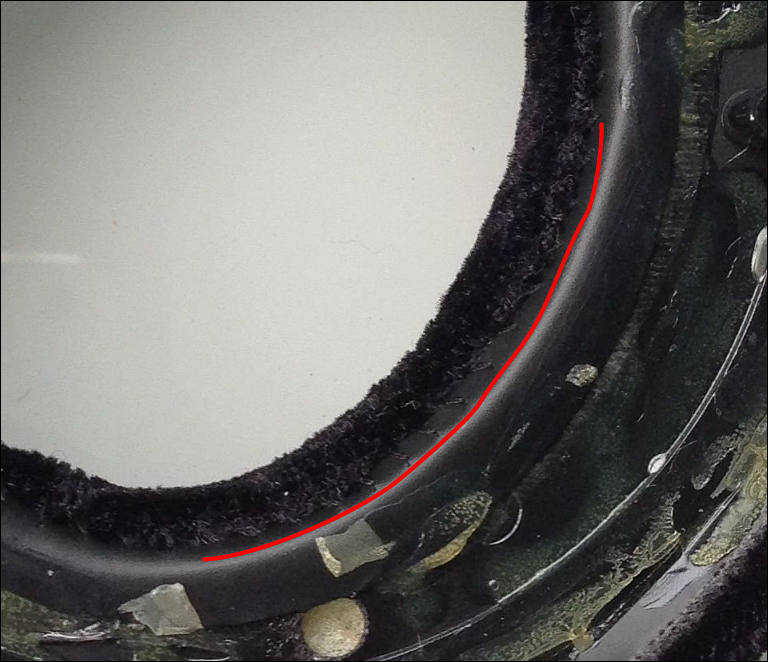 If you want closely you'll see that velour pads are not glued to plastic directly, but instead attached to faux leather circle and this in turn is glued to plastic.
During prolonged use this faux leather will break, 100% no exceptions, just depend on time. Usually it happens in one place after this it will be torn out fully.
Note - usually you do not have so much glue residue as on this photos, mine was clear.
Note - make sure to remove pads carefully as they are glued and also have 4 fixing plastic things.
Other side is glued to plastic, so will live until you will torn all pads.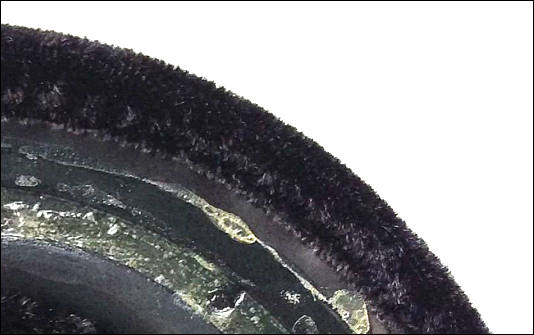 Only good thing here is that velour edge is enforced.
We'll need:
Long medium diameter sewing needle
Small sewing needle
Black sewing thread quite thin
Small pliers will also help
At first will need to make holes under angle toward inside space, using larger needle (green dots).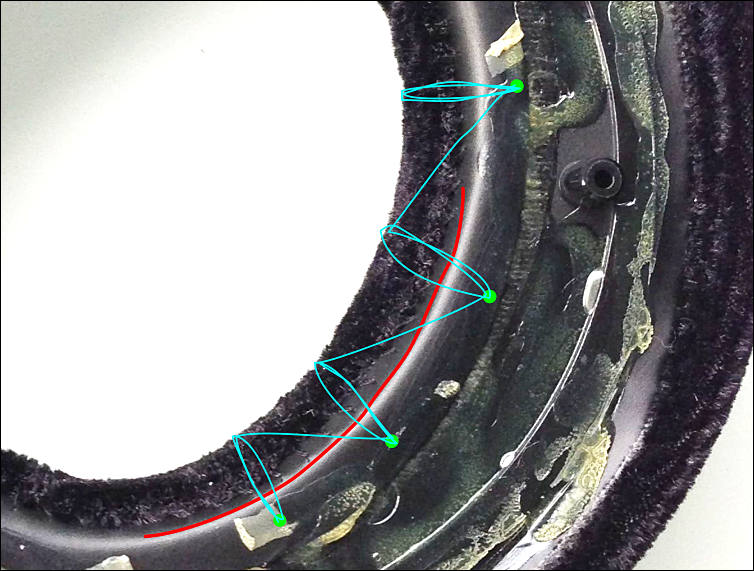 After this use small needle with thread (use double), start and finish with good double knots, make two stitches per hole.
Best is to do 4 separate takes (between mount holes).
If you do it all right it'll look and sound like new.